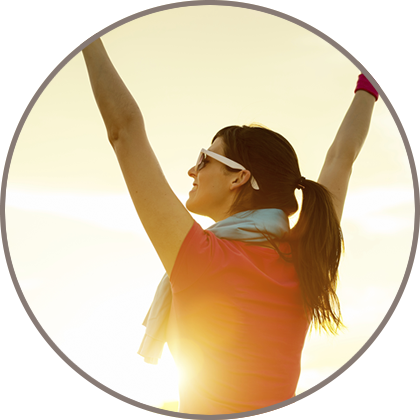 Though some stress is good and normal, too much stress can impact your body in a negative way, causing much more harm than good. At A New Beginning Chiropractic & Acupuncture, we'd like to fill you in on the three ways stress sneaks into our bodies, and what you can do to help lower it and keep yourself healthy!
Stress and Our Bodies
Stress enters our bodies in one of three ways—chemically (foods, medications), emotionally (work, family), and physically (injury). If not managed properly from the get-go, stress can manifest itself in our bodies for too long, eventually causing disruptions that can attack our immune system and nervous system, making us more prone to illness and injury.
The first step in overcoming stress is to realize you're experiencing it. When you start to feel overwhelmed, in physical pain, or even mentally drained, it's time to de-stress. How can you do this? Here are a few easy things to try:
Let someone know. Talking to someone about your pain or emotional state is a great way to let stress out of your body that you've been holding back.
Eat more organic and natural foods. This helps to limit the pesticides and antibiotic-treated foods in our diet.
Take a walk. Get outside and spend some time by yourself in nature. This can be very calming and freeing for many!
Let Us Help Reduce Your Stress
Chiropractic care is a great way to help restore balance to your body and reduce the amount of stress your brain and muscles are dealing with. If you've got too much stress in your life, consider scheduling an appointment with our practice—we're happy to help you maintain your health!
Attention Ladies!
Stay tuned for more information on "Ladies' Night" at A New Beginning Chiropractic & Acupuncture this September, which will include a talk on stress management, 20 minutes of Tai-Chi, and chair massages for all attendees—and of course, wine!
Follow us on Facebook for more updates to come!